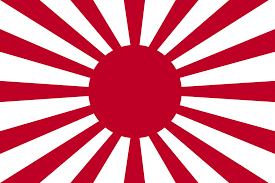 General Information
Japan has its academic environment where one can apply state-of-the-art technology and acquire the knowledge that enabled Japan's phenomenal postwar economic growth. Whether it is electronics, Japanese literature, medicine or international business administration, Japanese university and other institutes of higher education can offer course studies or research programs of virtually any field. The ratio of students who go on to universities (undergraduate level) and junior colleges (regular courses) is also very high in Japan. This figure is indicative of the high standard of education in Japan.
Most students first enroll for Japanese Language course for 12 months to 15 months, once they will are competent in the language then they can enroll for academic study to different Japanese colleges or universities. Students who want to go Japan need to understand that first they will be studying Japanese Language course then after only main course of study.
There are two types of Japanese university for either undergraduate or postgraduate studies.
1. Preparatory Japanese language courses for foreign students offered by private universities
• The preparatory Japanese language courses for foreign students offered by private universities are regular courses within the university curriculum as defined by the School Education Law. The objectives of these courses is to offer preparatory education in the Japanese language, Japanese society and culture, and other necessary subjects to foreign students who wish to enter junior colleges or undergraduate or postgraduate programs at universities, either as students or researchers.
• Subjects taught include the Japanese language, Japanese society and culture, and other basic studies, which are usually taught in Japanese. There are, however, some schools that offer the courses in English. The residence status of students taking such special courses offered by private universities is "College Student."
• Preparatory Japanese language courses for foreign students are offered at 66 private universities and junior colleges. It is important for each foreign student to select the program best suited for him or her, taking into consideration the reasons for studying in Japan, field of study and future direction, i.e., what he or she intends to do after completing the preparatory course. Depending on the school, students who remain at the same university as the one offering the preparatory Japanese language courses may enjoy special benefits and procedures, such as waiver of the admissions selection process.
2. Japanese language institutions providing Japanese language courses to foreigners who come to Japan
• Foreigners who wish to study at universities or similar educational institutions in Japan may first consider entering a Japanese language institution providing Japanese language courses as a preparation prior to their undergraduate/graduate work. Types of such language institutions include senshugakko (specialized training schools) or senmongakko (vocational colleges), educational intuitions categorized as kakushugakko (various schools), and other establishments similar to kakushugakko. If this is the case, prospective foreign students are advised to visit the official website of the Ministry of justice below and confirm that the language school of their choice is a Japanese language institute that is officially designed by the Ministry of Justice and is listed in the Ministry's relevant announcement.
• Foreign students studying at such a designed Japanese institute may enter Japan under the status of residence of "exchange student."
JAPAN has an international reputation of its academic environment and a learning style that encourages you to be innovative creative and think independently. You can study state-of-the-art technology and acquire the knowledge that enabled Japan's phenomenal postwar economic growth. With the globalization scheme, Japanese government encourages to accept more foreign students to the higher education in Japan. The tuition and living expenses are considerably more inexpensive than in US or Europe. Students come to Japan to study Japanese Language, but at the same time, you can learn about the culture, tradition.
Crime in Japan is well below the U.S. national average. Japan as one of the safest and cleanest countries in the world, and say that the people are among the most friendly and helpful. Japan ranks as the second- most technologically- powerful economy after the United States. One thing that makes Japan so unique is that it successfully retains its Eastern culture, but employs Western technology at the same time. Japanese technology is so advanced that the country owns nearly 60% of the world's robots, and is one of world's largest and most advanced procedures of automobiles.
If you're looking for a place that has made a successful transition from the old to the new, yet maintains a very strong hold to its history and traditions, Japan is the place for you.
Document Checklist
I. STUDENT (Applicant)
A. Academic ( Educational)
1) *SLC Certificate (mark sheet)
2) *School Character Certificate
3) *School Recommendation Letter
4) *HSEB (+2)/ PCL (Intermediate) Certificate
5) *College/Campus Character Certificate(+2)
6) *College/Campus Recommendation letter
7) Bachelor's Certificate
8) College/Campus Character Certificate (Bach.)
9) College/Campus Recommendation Letter
10) Latest Academic Qualification certificates
B. Japanese Language
11) *JLPT/J NAT Mark sheet
12) *JLPT/J NAT Passed Certificate
13) *Institutional Japanese Language Certificate (150 hrs.)
C. Personal
14) Bio data sheet
15) *10 pcs. Photo (PP sized)
16) * Passport ( if already made)
17) Relationship Certificate with Guarantor
II. Guarantor (Sponsor)
A. Administrative ( Government)
18) * Income source Certificate ( of recent 3 years)
19) * PAN Registration Certificate ( in Nepali)
20) * PAN Registration Certificate ( English Translation)
21) * Tax Clearance Certificate
22) * Certificate of Ownership
23) * Private Firm Registration Certificate
24) *Company Registrar in Nepali
25) * Bank Balance Certificate
26) Bank Balance Statement (Recent years)
B. Personal
27) * 4 pcs Photo (Pp sized)
III. Personal + Guarantor
A. Language School of Japan
28) Application Form
• Personal Academic History
• Family Relation Details
• Reason Of Apply + Admitting School in Japan
• Written Oath for Bearing Expenses
• Experience of Japan Visit
*Most Compulsory Documents
• For Enrollment Procedures for Study in Japan, the First (I) Stage Documents related to the applicant (academic certificates, language certificates and materials of personal affairs) must be submitted at once alongwith the initial payment.
• After the approval of First (I) Stage documentation, Second (II) Stage Documents related to the Guarantor (mostly of administrative purpose alongwith photos) should be fulfilled accordingly.
• Completion of Second (II) Stage documentation is followed by Third (III) Stage which involves the cautious (error free) filling up of Application (Admission) Form of Applying School of Japan (entirely hand-written).