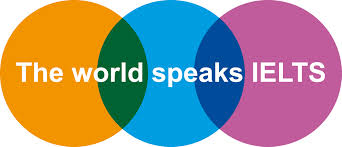 Introduction
The International English Language Testing System (IELTS) is recognized as a premier brand for students and individuals keeping an aspiration to fulfill their study abroad dreams. The test is designed to assess the language ability to READ, WRITE, LISTEN and SPEAK which is essential in an English speaking country like Australia. IELTS is in the pinnacle of its popularity due to the one-on–one approach for testing candidates and adjudging their speaking ability in English. It has gained overwhelming share in US market with more than 3000 universities recently adopting IELTS as an official testing benchmark.
The IELTS is jointly managed by University of Cambridge ESOL Examinations (Cambridge ESOL), British Council and IDP. IELTS is extensively recognized by professional bodies, immigration authorities and other government agencies.
TEST RESULTS
Candidates will receive a Test Report form which reports a score for each of the four skills -listening, reading, writing and speaking as well as an overall band score. Results are issued 13 days after the test. At some test centers candidates may collect their results on 13th day, at others results are mailed on the 13th day. Test centers are not permitted to give results over the phone or by fax or email.
IELTS Format
The IELTS exam consists of 4 key sections and 2 modules: General Training and Academic wherein candidates need to decide on their respective module depending on the purpose of giving the exam. Usually the Academic Module assesses students who want to study or train in an English-speaking university or Institutions of Higher and Further Education. The General Training Module focuses on general survival skills in broad social and workplace contexts. It is typically for those who are going to English-speaking countries for Immigration, work experience or training programs.
Test Format
Both the test modules cover all four language skills – Listening, Reading, Writing and Speaking. The Listening and Speaking tests for both module remains the same. However the Reading and Writing tests for the Academic and General Training modules are different. The Listening, Reading and Writing tests must be completed on the same day. There are no breaks between the three written tests. The Speaking test may be taken up to seven days before or after the other three tests. The tests are designed to cover the full range of ability from non-user to expert user. IELTS is designed to measure English language skills at all levels. There is no pass or fail in IELTS. Results are based on individual performance and are reported as band score on a scale from 1-9.
SPEAKING TEST: (12-15 MINUTES)
Part 1 Introduction and Interview (4-5 minutes)
The examiner introduces him/herself and asks the candidate to introduce him/herself and confirm his/her identity. The examiner asks the candidate general questions on familiar topics, e.g. home, family, work, studies and interests
Part 2 Individual long turn (3-4 minutes)
The examiner gives the candidate a task card which asks the candidate to talk about a particular topic and which includes points which the candidate can cover in their talk. The candidate is given 1 minute to prepare their talk, and is given a pencil and paper to make notes. The candidate talks for 1-2 minutes on the topic. The examiner then asks the candidate one or two questions on the same topic.
Part 3 Two-way Discussion (4-5 minutes)
The examiner asks further questions which are connected to the topic of Part 2. These questions give the candidate an opportunity to discuss more abstract issues and ideas.
LISTENING TEST:
There are 4 sections> 40 Items> 60 minutes and is tipped as the most scoring module in the examination; the format is entirely objective giving candidates a strong chance to attain a 100% score. The candidates are provided with their answer sheets along with sealed question booklets and headphones that are connected with an infra-red source where the listening conversation is played. Candidates need to listen to the conversation or discussion being played in the listening tape and can scribble their answers in the question booklet as you receive 10 minutes in the end to transfer your answers to the answer sheet:
Section 1 is a conversation between two people set in an everyday social context (e.g. a conversation in an accommodation agency).
Section 2 is a monologue set in an everyday social context (e.g. a speech about local facilities or a talk about the arrangements for meals during a conference).
Section 3 is a conversation between up to four people set in an educational or training context (e.g. a university tutor and a student discussing an assignment, or a group of students planning a research project).
Section 4 is a monologue on an academic subject (e.g. a university lecture).
Each section is heard once only.
A variety of voices and native-speaker accents is used.
READING TEST:
There are 3 sections>40 Items>60 minutes The reading section takes place after the listening test. The questions are available in the same question booklet and you are allowed to view them only once the administrator has allowed. Please note that this is an analytical module where your knowledge and reading practice shall come in use. Even this component is scoring if you have pre-empted and understood the passage and other reading content successfully. The candidates are not given any additional time to transfer their answers to the final sheet.
Academic Reading Test
Each section contains one long text. Texts are authentic and are taken from books, journals, magazines and newspapers. They have been written for a non-specialist audience and are on academic topics of general interest. Texts are appropriate to, and accessible to, candidates entering undergraduate or postgraduate courses or seeking professional registration. Texts range from the descriptive and factual to the discursive and analytical. Texts may contain non-verbal materials such as diagrams, graphs or illustrations. If texts contain technical terms, then a simple glossary is provided.
General Training Reading Test
Section 1 contains two or three short factual texts, one of which may be composite (consisting of 6-8 short texts related by topic, e.g. hotel advertisements). Topics are relevant to everyday life in an English-speaking country.
Section 2 contains two short factual texts focusing on work-related issues (e.g. applying for jobs, company policies, pay and conditions, workplace facilities, staff development and training).
Section 3 contains one longer, more complex text on a topic of general interest.
Texts are authentic and are taken from notices, advertisements, company handbooks, official documents, books, magazines and newspapers.
WRITING TEST:
The writing section encompasses two Tasks 1&2. It is very important to judicially manage your effort and time for these sections. Task 2 requires additional attention as it is worth more marks. In accordance with the time limit one should allocate 20 mins for Task 1 and 40 mins for Task 2 to give ample time for revision. Task 1 is relatively easier but in order to score in this section the key is to stick to the topic and avoid jargons.
Academic Writing Test
The issues raised are of general interest to, suitable for and easily understood by candidates entering undergraduate or postgraduate studies or seeking professional registration.
In Task 1, candidates are presented with a graph, table, chart or diagram and are asked to describe, summaries or explain the information in their own words. They may be asked to describe and explain data, describe the stages of a process, how something works or describe an object or event.
In Task 2, candidates are asked to write an essay in response to a point of view, argument or problem.
The issues raised are of general interest to, suitable for and easily understood by candidates entering undergraduate or postgraduate studies or seeking professional registration
Responses to Task 1 and Task 2 should be written in a formal style.
General Training Writing Test
In Task 1, candidates are presented with a situation and are asked to write a letter requesting information or explaining the situation. The letter may be personal, semi-formal or formal in style
In Task 2, candidates are asked to write an essay in response to a point of view, argument or problem. The essay can be slightly more personal in style than the Academic Writing Task 2 essay.
GENERAL TIPS FOR GETTING THE BEST SCORE POSSIBLE
The following tips below are easy assessment benchmarks that shall help you section wise to make sure that you get the band score you need and accordingly each test will ensure you to get a better score.
LISTENING:
Read instructions carefully, don't just glance at them. They are not always the same as in practice or previous tests.
Try and anticipate what the speaker will say. This requires concentration, easy in your own language, but more difficult in English.
Remember if you want a high score you should aim to get all questions in parts one and two correct. Don't make any careless mistakes in the easier sections.
Small errors can lead to low scores so be careful with your spelling at all times.
Don't panic if you think the topic is too difficult or the speaker is too fast. Relax and tune in.
Read, write and listen at the same time. Tricky, but becomes easier through practice.
Don't leave blanks.
Develop your general listening skills; especially your ability to understand natural speech in different accents.
Identify the different tasks in the IELTS and practice them using IELTS past papers such as Cambridge IELTS Past Papers (free when you register to take tests with British Council).
Think about how you should answer each question: eg. Should you read the questions first and then listen, or listen and read at the same time?
Expand your vocabulary wider range of vocabulary will improve your general comprehension.
READING:
Leave a question if you can't answer. To spend a long time on one answer is disastrous. Go back later if you have time and guess if you have to.
Don't panic if you don't know anything about the subject matter covered in the passage. All the answers are in the passage and you don't need any specialist knowledge.
Remember you have no extra time to transfer your answers, many candidates think because they have extra time in listening they are able to do this in reading too. You cant
Before the exam, read as wisely as possible (eg. newspapers, magazines, journals). Don't limit yourself to one type of text and read articles with an academic style where possible.
Look at the ways paragraphs are organized.
Try and predict content of paragraphs from the opening sentence.
Give every paragraph you read an imaginary heading.
Don't concentrate on words you don't know. It wastes valuable time.
Careless mistakes cost many marks. Copy the answer correctly if it is in the passage.
Check spelling
Only give one answer if that is all that's needed.
Be careful with singular/plural.
WRITING:
Plan your time carefully allowing 20 minutes for task 1 and 40 for task 2 (T2 is worth more marks)
Read the question and highlight/circle key words.
Clearly divide paragraphs.
Plan carefully before you start and keep refreshing to your plan while you are writing to ensure you don't leave out something important.
Don't repeat ideas in a different way.
Stick to the topic.
Careful with timing - don't rush Task 2, it's longer and its worth more points.
Paragraph simply with one idea in each paragraph.
Avoid informal language.
Learn to recognize how long 150 words looks in your handwriting. You don't really have time to count.
In task 2 make sure your opinion is clear to the reader early in your response if the questions ask for it.
Get used to always spending several minutes re-reading and correcting your essays.
Remember the word limits given are the minimum required. Writing less will go against you.
Spelling and grammar are important so check for accuracy of words and word forms, verb/noun agreement (singular verb with singular nouns etc)
Don't memorize model answers, they won't fit the question and you will make more careless mistakes.
Reading a lot will help with increasing your vocabulary.
SPEAKING:
The speaking part tests your ability to communicate effectively, not just grammatical accuracy.
Don't learn scripts of prepared answers. The examiner is trained to spot this and will change the question.
Develop your answers as much as possible
Speak more than the examiner
Ask for clarification if necessary.
Remember it is not a test of knowledge and there is no single answer, but ensure that you give your opinion. Don't worry if you feel it is not sophisticated enough.
The areas covered are fairly predictable and not infinite so practice at home recording ideas onto a tape recorder.
In the second part, use the 1 minute to make notes or a mind map before you start speaking to ensure you include all the points on the candidate task card.
Speak for a minimum of 2 minutes (or until the examiner tells you to stop).
COMMON MISTAKES OF NEPALI IELTS TAKERS:
There are many common test takers make which are typical to where they come from. These are often related to the influence of their first language. Below are some common mistakes that Nepali test takers make when taking the IELTS.
Being aware of these will help you avoid them.
Not managing time well- this is especially true in the reading test. Practice using past papers and time your responses. You don't need to learn to speed-read or understand every single word, but you do need to be able to skim and scan for general understanding and locating specific information. If you don't try every part, you'll automatically lose marks.
Not following instructions carefully enough. Eg. If the task says "in not more than 3 words", using 4 or more will go against you. Getting the band you need largely depends on how well you follow the instructions given in each part. Even though it might sound ridiculous, the importance of this cannot be stressed enough.
Not respecting word limits in the writing module. The 150 & 250 word limit are minimums. Less than this number of words will limit your band score.
Using non-standard pronunciation- Although accent is not important in the speaking test, pronunciation is! IELTS is a test for non-native speakers of English and therefore, a strong accent will not affect your band score. However, as it is a test of international English, mispronunciations which make it difficult for the listener. Using the correct stress and intonation to carry meaning will give you better band score.
Not sticking to the topic in the writing task. You must answer the topic given, not one you would like to answer, or that you have learnt an essay about. No matter how perfect and wonderfully interesting your essay is, if it doesn't address all parts of the topic, your score will be limited.
Writing too much- longer essay doesn't mean netter mark. It is the quality of the arguments, evidence and language you use that are important, not the number of words above the limit. Very long responses increase the chances of you making mistakes both at word, sentence and paragraph levels.
Memorizing responses - a good memory can get you in trouble. Having seen that the topics sometimes repeat, "smart" students with good memory decide to memorise essays. This is a terrible mistake to make because the examiners are trained to look for memorized essays and your band score will be severely limited.
Writing or saying what you think the examiner wants to hear/read - there are no right or wrong arguments or opinions. Examiners do not make value judgments about what you say or write, but how you express yourself. It's important to be accurate with your language in relation to grammar, use of vocabulary, spelling and idiom.
Not using sufficient and appropriate connecting words - linking your ideas well makes it easier to read or understand you. Connective words: the more is not always the better. Smart students know that one of the essay marking criteria are coherence and cohesion, and what better way is there to demonstrate cohesion than to use lots of connective words, right? Wrong. Overuse of connective words is a known problem, which is easily recognized and penalized by the examiners.
Not being familiar with the test format and question types - Being familiar with the structure and the procedure of the test will help you to concentrate on your language and responses rather than wondering what you need to do.